Dr. Marty Nature's Feast Cat Food Review
About Dr. Marty Nature's Feast
As one of the world's leading veterinarians for over 40 years, Dr. Marty Goldstein has been a trailblazer for pet health and nutrition. He has combined the best of both traditional medicine and alternative therapies to create pet food that yields maximum results. Thus, Dr. Marty Nature's Feast Cat Food, a premium freeze-dried all-natural cat food formula was born.
Dr. Marty is driven to help your cat achieve a healthier and happier life.Through Nature's Feast, cats are able to get as close to what they would eat raw in the wild. The recipe is 100% natural and contains feline-friendly fruits, veggies and mixed protein to support energy, good digestion and smooth skin. Overall, it's a high protein, complete and balanced diet that is abundant with the vitamins and minerals your cat needs to thrive.
Even better, their products contain no harmful fillers or bad ingredients. All ingredients, especially the meat ingredients, are sourced fresh and then gently frozen to ensure they have optimum flavor and nutritional value.
Currently, Dr. Marty has a very limited range of cat food options, but the most popular freeze-dried product appears to be food of premium quality. To help you better decide on whether it's the right fit for your feline, we've reviewed Dr. Marty Nature's Feast Freeze-Dried Raw Cat Food below.
How does Dr. Marty Nature's Feast stack up as a product – Nutritional Comparisons
Dr. Marty Nature's Feast Freeze-Dried Raw Food
| | Crave Dry Food (avg) | Industry Average |
| --- | --- | --- |
| Protein | 37 | 40 |
| Fat | 23 | 16 |
| Fibre | 3 | 4.3 |
| Avg Review (/5) | N/A | 3.7 |
To date, we have found no evidence of recalls for pet food products by Dr. Marty Pets.
Cat Food from Dr. Marty Nature's Feast
Top Blue Buffalo products
Blue Buffalo Wilderness High Protein Natural Adult Dry Cat Food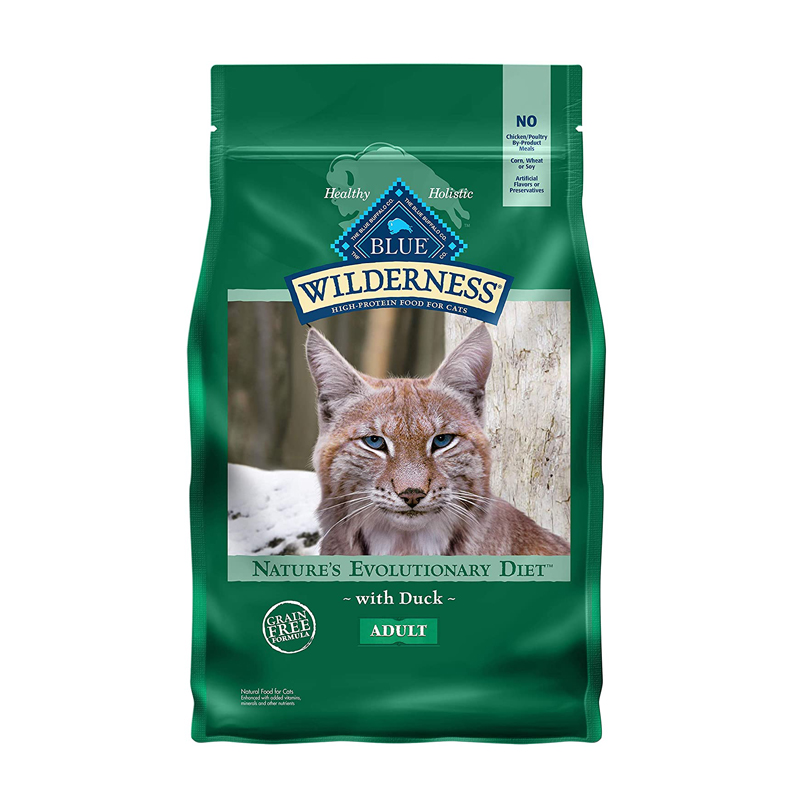 Price per 100 calories: $0.18
Blue Buffalo Indoor Health Natural Adult Dry Cat Food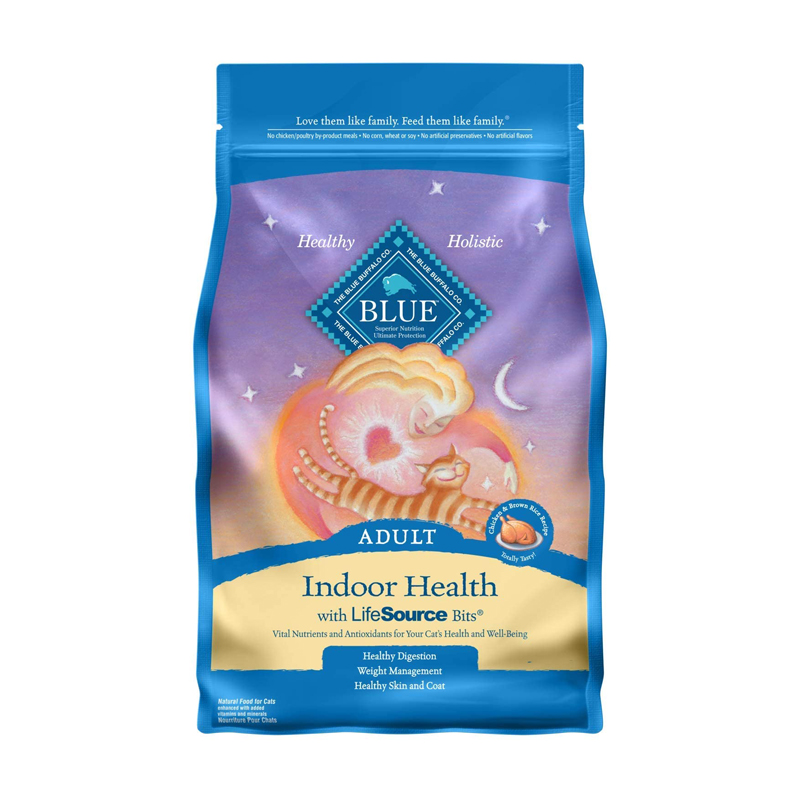 Price per 100 calories: $0.15
Protein features a range of high quality meat and fish ingredients

Includes a range of fruits that are rich in antioxidants and multivitamins

Contains pumpkin seeds which are rich in Vitamin A, C, and

Contains fibre for better digestion

Freeze-dried process keeps the food raw and nutrition intact
On the more expensive side
The nutritional profile of this product is impressive and quite comparable to most traditional dry cat food recipes. Even just looking at the short ingredient list, it's apparent that they don't include any harmful additives or fillers.
It's a 100% natural cat food formula that contains wholesome all-natural ingredients like feline friendly fruits (apples, blueberries) and veggies (peas, carrots). But even more noticeable is the list of mixed proteins that lead the pack. This recipe is overflowing with pure animal protein like salmon, turkey and chicken to support your kitty's energy and taste buds.
Dr. Marty Nature's Feast is also freeze-dried, which sets them apart from a lot of the competition that makes the mistake of overcooking their food and stripping it of its nutrients. To make this product, they source only fresh ingredients, then gently freeze them to keep the nutrition intact. This way, your cat receives and absorbs optimum nourishment for their inner and outer health.
Dr. Marty Nature's Feast Freeze-Dried Raw Cat Food contains 246 calories per cup.
Ingredients:
Salmon, Turkey, Whitefish, Chicken Liver, Chicken Heart, Chicken Gizzard, Sweet Potato, Flaxseed, Egg, Pumpkin Seeds, Peas, Carrot, Apple, Blueberry, Cranberry, Ginger, Salt, Kelp, Sunflower Seeds, Spinach, Broccoli, Kale, Mixed Tocopherols (preservatives).