Dr. Elsey's

Cat Food Review
Dr. Bruce Elsey and his wife launched Dr. Elsey's in 1987 with a central vision to support pets and create products that solve the complex needs of pet owners. Besides food, they are also known for producing quality cat litter. In fact, this is what they were most recognized for over 30 years. 
Only recently in 2017, did they launch their first-ever cat food line—cleanprotein—a high protein kibble that optimizes appetite while nourishing their health with simple, quality ingredients. They were inspired by their natural prey diet to create food that mimicked this closely. As such, all their food diets contain at least 90% protein straight from animal sources. 
Dr. Elsey's wet and dry cat food is manufactured in the U.S., with ingredients sourced from places like Switzerland, Canada, France, Germany, China, and Scotland. They take great care and caution to ensure quality and safety with their manufacturing and ingredient standards. 
Now that you have more background on Dr. Elsey's as a brand, it's time to dive deeper into their cat food. To help you better decide on whether their products are the right fit for your feline, we've reviewed their highest rated cat food below.
Dr. Elsey's cleanprotein Chicken Formula Grain-Free Dry Cat Food
90% of the protein is animal based

Easily digestible and doesn't contain artificial preservatives

One of the most nutrient packed dry foods on the market

Packed with vitamins and minerals

Contains taurine for vision and heart health

Contains Omega-3 fatty acids for health, luminous skin and a lustrous coat
Like most dry foods, not as hydrating
Your furry feline friend needs proteins and fats. Compared to over 500 other dry cat foods, this product has a competitive advantage in that it's packed with the key ingredients that cats need the most. With nearly 80% combined protein and fat, this is one of the lowest carb dry cat foods that you can buy. The high protein is key to optimize their body condition, lean muscle mass, and energy.
The top ingredients are chicken, egg, and pork; yet this is supplemented with salmon oil, vitamins, minerals, and amino acids to make it nutritionally complete. Some of the key vitamins and minerals include taurine for heart and vision health and Omega-3 fatty acids to nourish their skin and coat. This formula is more unique than most kibbles because it's lower glycemic formula delivers 4% of energy from carbohydrates. And it's composition is made to reduce bladder stones.
There are no unnecessary cat food fillers, carbs, or starch. Instead of using typical grains and legumes that most dry cat food has, Dr. Elsey's food is made with gelatin to give it structure. And it never contains artificial ingredients, flavors, or chemical preservatives.
Dr. Elsey's cleanprotein Chicken Formula Grain-Free Dry Cat Food contains 554 calories per cup. 
Ingredients:

Chicken, Dried Egg Product, Pork Protein Isolate, Gelatin, Chicken Fat (Preserved With Mixed Tocopherols), Flaxseed, Natural Flavor, Salmon Oil, Potassium Citrate, Calcium Carbonate, Fructooligosaccharide, Calcium Carbonate, Choline Chloride, Vitamins (Vitamin E Supplement, Niacin Supplement, D-Calcium Pantothenate, Vitamin A Acetate, Thiamine Mononitrate, Pyridoxine Hydrochloride, Riboflavin Supplement, Vitamin D3 Supplement, Biotin, Vitamin B12 Supplement, Folic Acid), Minerals (Ferrous Sulfate, Zinc Oxide, Calcium Carbonate, Manganous Oxide, Copper Sulfate, Iron Amino Acid Chelate, Manganese Amino Acid Chelate, Zinc Amino Acid Chelate, Copper Amino Acid Chelate, Sodium Selenite, Cobalt Carbonate, Ethylenediamine Dihydroiodide), Potassium Chloride, Mixed Tocopherols (Preservative), Taurine, Salt, Rosemary Extract.
How does
Dr. Elsey's

stack up as a brand – Nutritional Comparisons
Dr. Elsey's Dry Food (avg)

Industry (avg)

Protein

57.5

34

Fat

17.5

14

Fibre

4

4.5

Avg Review
( /5)

4.3

4.3
Dr. Elsey's Wet Food (avg)

Industry (avg)

Protein

11.4

10

Fat

7.5

4

Fibre

1.3

1.25

Avg Review
( /5)

3.7

4.1
Dr. Elsey's has a squeaky clean recall record.
Best Dry Cat Food from Crave
Top Blue Buffalo products
Blue Buffalo Wilderness High Protein Natural Adult Dry Cat Food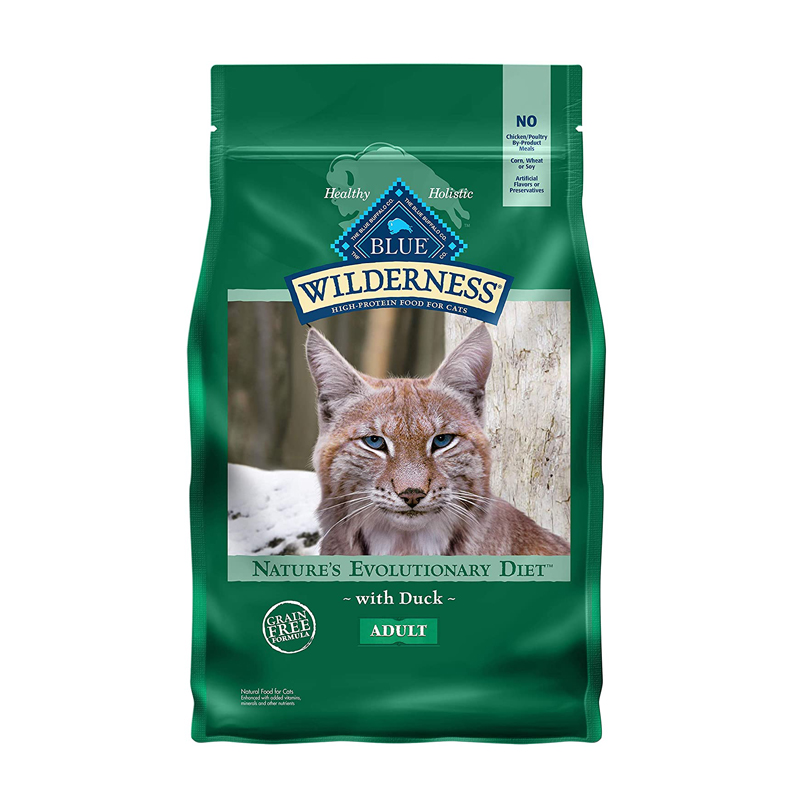 Price per 100 calories: $0.18
Blue Buffalo Indoor Health Natural Adult Dry Cat Food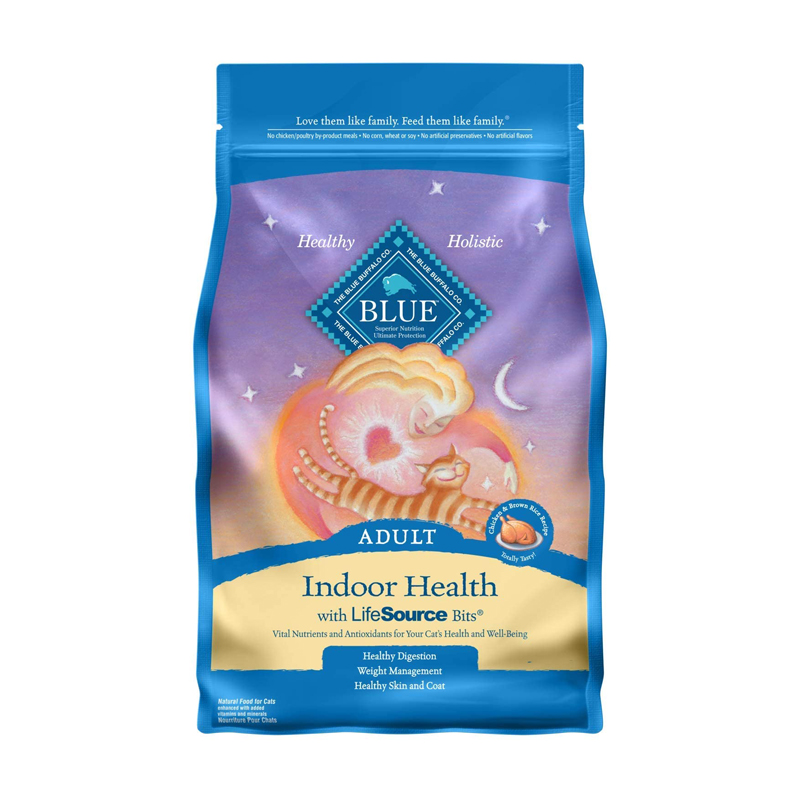 Price per 100 calories: $0.15
Complete List of
Dr. Elsey's

Dry Cat Food
Product Name
Protein
Fat
Fibre
Dr. Elsey's cleanprotein Salmon Formula Grain-Free Dry Cat Food, 6.6-lb bag
https://prf.hn/click/camref:1011l9JgF/pubref:dr-elsey's-product-list/destination:https%3A%2F%2Fwww.chewy.com%2Fdr-elseys-cleanprotein-salmon-formula%2Fdp%2F146274
56
17
4
Dr. Elsey's cleanprotein Chicken Formula Grain-Free Dry Cat Food, 6.6-lb bag
https://prf.hn/click/camref:1011l9JgF/pubref:dr-elsey's-product-list/destination:https%3A%2F%2Fwww.chewy.com%2Fdr-elseys-cleanprotein-chicken%2Fdp%2F146270
59
18
4
Complete List of
Dr. Elsey's

Wet Cat Food
Product Name
Protein
Fat
Fibre
Dr. Elsey's cleanprotein Turkey Formula Grain-Free Canned Cat Food, 5.5-oz, case of 24
https://prf.hn/click/camref:1011l9JgF/pubref:dr-elsey's-product-list/destination:https%3A%2F%2Fwww.chewy.com%2Fdr-elseys-cleanprotein-turkey-formula%2Fdp%2F146263%3Futm_source%3Dpartnerize%26utm_medium%3Daffiliates%26utm_campaign%3D1101l114191%26utm_content%3D0%26clickref%3D1100ld6YnIBP%26utm_term%3D1100ld6YnIBP
11
9
1.5
Dr. Elsey's cleanprotein Duck Recipe Grain-Free Canned Cat Food, 5.5-oz, case of 24
https://prf.hn/click/camref:1011l9JgF/pubref:dr-elsey's-product-list/destination:https%3A%2F%2Fwww.chewy.com%2Fdr-elseys-cleanprotein-duck-recipe%2Fdp%2F185257
10.5
7
1
Dr. Elsey's cleanprotein Rabbit & Turkey Recipe Grain-Free Canned Cat Food, 5.5-oz, case of 24
https://prf.hn/click/camref:1011l9JgF/pubref:dr-elsey's-product-list/destination:https%3A%2F%2Fwww.chewy.com%2Fdr-elseys-cleanprotein-rabbit-turkey%2Fdp%2F185263
11
6
1
Dr. Elsey's cleanprotein Salmon Formula Grain-Free Canned Cat Food, 5.5-oz, case of 24
https://prf.hn/click/camref:1011l9JgF/pubref:dr-elsey's-product-list/destination:https%3A%2F%2Fwww.chewy.com%2Fdr-elseys-cleanprotein-salmon-formula%2Fdp%2F146257
12
9
1.5
Dr. Elsey's cleanprotein Pork Recipe Grain-Free Canned Cat Food, 5.5-oz, case of 24
https://prf.hn/click/camref:1011l9JgF/pubref:dr-elsey's-product-list/destination:https%3A%2F%2Fwww.chewy.com%2Fdr-elseys-cleanprotein-pork-recipe%2Fdp%2F185261
13
4
1
Dr. Elsey's cleanprotein Variety Pack Grain-Free Canned Cat Food, 5.5-oz, case of 24
https://prf.hn/click/camref:1011l9JgF/pubref:dr-elsey's-product-list/destination:https%3A%2F%2Fwww.chewy.com%2Fdr-elseys-cleanprotein-variety-pack%2Fdp%2F185255
11
9
1.5
Dr. Elsey's cleanprotein Whitefish Formula Grain-Free Canned Cat Food, 5.5-oz, case of 24
https://prf.hn/click/camref:1011l9JgF/pubref:dr-elsey's-product-list/destination:https%3A%2F%2Fwww.chewy.com%2Fdr-elseys-cleanprotein-whitefish%2Fdp%2F146265
12.5
7.5
1.5
Dr. Elsey's cleanprotein Duck & Turkey Recipe Grain-Free Canned Cat Food, 5.5-oz, case of 24
https://prf.hn/click/camref:1011l9JgF/pubref:dr-elsey's-product-list/destination:https%3A%2F%2Fwww.chewy.com%2Fdr-elseys-cleanprotein-duck-turkey%2Fdp%2F185259
11
8
1
Dr. Elsey's cleanprotein Beef Formula Grain-Free Canned Cat Food, 5.5-oz, case of 24
https://prf.hn/click/camref:1011l9JgF/pubref:dr-elsey's-product-list/destination:https%3A%2F%2Fwww.chewy.com%2Fdr-elseys-cleanprotein-beef-formula%2Fdp%2F146255
11
6
1.5
Dr. Elsey's cleanprotein Chicken Formula Grain-Free Canned Cat Food, 5.5-oz, case of 24
https://prf.hn/click/camref:1011l9JgF/pubref:dr-elsey's-product-list/destination:https%3A%2F%2Fwww.chewy.com%2Fdr-elseys-cleanprotein-chicken%2Fdp%2F146261
11
9
1.5